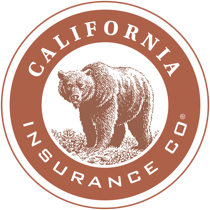 Commenting on the federal lawsuit filed today by the Boies, Schiller, Flexner trial law firm, Mr. Jeffrey A. Silver, General Counsel of California Insurance Company, posed the obvious question: "As CDI illegally and absurdly employs a format reserved for distressed companies in a bald attempt to appropriate the assets of a sound company, how would they propose to 'rehabilitate' this 'A' rated, financially strong, consumer top-rated insurer with a reputation for excellence in claims practices and exemplary care for injured workers?"
Applied charges the CDI with use of an exotic, illegal expansion of a court order's limits to add new strictures on the company manipulating the court in a "bait and switch" scheme, to exceed boundaries ignoring the court's narrow order that the Company complete a Form A filing.
Applied's lawsuit is the latest in a series of court actions charging CDI with the pattern and practice of arbitrarily breaking settlements - actions with profoundly adverse potential implications for CDI, its staff members and its authority.
Applied's lawsuit is likely to exacerbate the existing conflict between the states of California and New Mexico over "bureaucratic overreach" in CDI's approving, then blocking re-domiciling of California Insurance Company, all at steep cost to California policyholders and citizens.
Sacramento -- October 20, 2020-- Applied Underwriters, Inc. and its affiliated company, Applied Risk Services, Inc. ("Applied"), responding to an unusual, ill- conceived and illegal proposal made today by the California Department of Insurance ("CDI"), filed suit in Federal Court in Sacramento seeking to have CDI's conservatorship of California Insurance Company's assets vacated; to block CDI's absurd, proposed "nonconsensual rehabilitation" of the "A" rated insurer; to enjoin CDI from further punitive, retaliatory and vindictive actions against the Company; and to realize payment for damages from the State resulting from the Department's broken settlements, "illegal seizure" of the A rated Company's assets on November 4, 2019 and other vindictive, retaliatory CDI actions against Applied.
According to Mr. Jeffrey A. Silver, General Counsel, California Insurance Company, the suit identifies a pattern and practice of illegal abuses of the CDI's powers following years of unrelated lawsuits between CDI and Applied and California Insurance Company in which the Company prevailed: "The suit filed by Applied Underwriters in response to today's bizarre proposal by CDI for a 'nonconsensual rehabilitation' underlines CDI's history of unusual, even exotic overreaches against Applied and California Insurance Company, whose best practices are highly prized by business owners for workers' compensation coverage and exemplary treatment of injured workers. It appears that the CDI is using any means to try to reopen or revisit its settlement agreements with Applied that authorized the Company's products and left considerations of the EquityComp product to the courts. The CDI's protracted use of a rehabilitation format in this instance is as absurd as it is illegal."
Mr. Silver noted: "It is common sense that such measures as conservatorship or rehabilitation are reserved as a last bureaucratic resort to protect policyholders from potential harm from a failing or endangered company; by contrast, California Insurance Company holds an 'A' rating (A.M. Best), has remarkably strong financial surplus, and an unparalleled record of excellence in service to State businesses and their injured workers, typified by its record of a de minimis number of claimant or consumer complaints of any insurer in California for decades. Applied and California Insurance Company have repeatedly been under regular Department scrutiny and have been vindicated definitively in case after case. In fact, California Insurance Company has been examined by the CDI five times in its regular examination schedule and has always received top marks from CDI itself and from other agencies in the State with oversight, including the Department of Industrial Relations. California Insurance Company's record as an insurer is impeccable, including an award-winning reputation for tackling the opioid crisis head on and for caring most honorably and meticulously for injured workers. The Company is now doing the same for COVID -19 claims."
"We see this action and others preceding it," Mr. Silver continued, "as an ugly, illegal 'bait and switch' on the court itself, since the court, after an unusual request made by CDI, without notice to California Insurance Company, granted a conservatorship last year for the limited, expressed purpose of enabling the Company to perfect its Form A filing, a standard process for insurers. The CDI has since added stipulations and strictures with respect to Applied's EquityComp customers, measures not contemplated by the court. In effect, the CDI has disobeyed the court by adding new hurdles for California Insurance Company post facto. CDI's contempt for the EquityComp product has not been supported by any court action while EquityComp has become increasingly preferred by businesses. CDI's approach and procedures are not accepted, nor acceptable by any standard, and we will expose them further in our Federal lawsuit."
The present action effectively started, according to Mr. Silver, when California Insurance Company moved its domicile to New Mexico on October 10, 2019 as CDI, after agreeing, backtracked and moved to stop the change by using its conservatorship powers arbitrarily against the Company: "CDI characteristically and tortiously 'flip flopped' on this matter, possibly out of embarrassment at losing one of its top insurers, tax revenues and its image. Applied's lawsuit pursues a remedy as the suit details a sequence of actions against Applied concluding with the imposition of its arbitrary, baseless conservatorship last year to stymie the move to New Mexico. Defending CDI in this matter of re-domiciling will likely burden taxpayers with a costly lawsuit, as well as depriving them of the active services and underwriting of risks by a strong insurer at a time of economic duress in a state where more than 85% of the insurers are based in other states and when few are selecting California."
In addition, Mr. Silver noted, "At issue in this suit is CDI's pattern and practice of reaching settlements with insurers and other institutions like California Insurance Company, only to violate them and add arbitrary conditions post facto. Despite recent lawsuits in precisely this vein brought by other State institutions against CDI, notably the California State Insurance Fund, California Insurance Company initially resisted seeing CDI's actions as vindictive, but the pattern is now readily discernible, especially given the impossibility of divining any legitimate legal or logical basis for CDI's proposed 'rehabilitation'. CDI's bizarre action was just that and part of an illegal pattern on CDI's and its staff's part. There are implications here that are directly harmful for policyholders in California and there is a wrongful message implicit for all insurers at a time when the State's consumers face availability and pricing issues: that is, that CDI's unbridled use of its real and protracted regulatory powers such as this unlawful proposed 'rehabilitation' bodes discomfort at best, imminent conflict at worst for insurers operating in California. The lawsuit will bring CDI's practices into conformity with the law. We believe that the facts and the pattern presented by Applied Underwriters in its lawsuit will prevail in Federal Court."
For further information contact:
Mr. Jeffrey Silver at (402) 393-1984 or at jeffreysilver@silver-law.net.
California Insurance Company holds an A.M. Best Rating of "A".
Ratings issuer AM Best has affirmed the Financial Strength Rating of 'A' (Excellent) and Long-Term Issuer Credit Ratings of 'A' of five companies collectively referred to as North American Casualty Group (NAC). The companies with the affirmed ratings are: California Insurance Co. (CIC), Continental Indemnity Co., Illinois Insurance Co., Texas Insurance Co. and Pennsylvania Insurance Co. All companies are domiciled in Santa Fe, New Mexico. NAC's risk-adjusted capitalization, as measured by Best's Capital Adequacy Ratio (BCAR), is assessed at the strongest level, and AM Best expects it to remain at a similar level in prospective years. Balance sheet strength also benefits from the company's strong liquidity profile, conservative investment strategy, and disciplined reserving. The ratings agency said NAC has a track record of "strong operating earnings, underpinned by its robust underwriting performance" and demonstrated by a five-year average return on equity ratio of 13.1% and a combined ratio averaging 75% (2015-2019).
About Applied Underwriters and Applied Risk Services, Inc.
Applied Underwriters® is a global risk services firm that helps businesses and people manage uncertainty through its business services, insurance, and reinsurance solutions. As a company, Applied Underwriters has been distinguished by its innovative approaches to client care and by its strong financial strength. Applied Underwriters operates throughout the U.S. Its operational headquarters is located in Omaha, Nebraska.